5 stars! This was a fun read! I loved Mya's fiesty attitude. It's rare for me to find a female book lead who doesn't make me want to slap her. I thought she was awesome! Confident and sexy. While she had issues and insecurities, she quickly owned up to them and did what she need to do to make things right. It takes a strong person to admit that you've made a mistake, especially after what she'd done.
Now let's talk about Colton!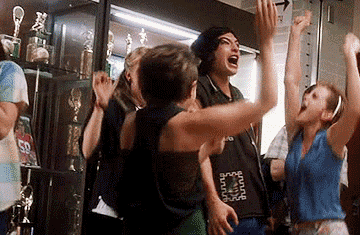 O.
M.
G.
Yeah, it's that serious! Colton is beyond hot! I was honestly surprised by him and I found myself blushing. A lot! I loved everything about him. He was a good guy with sexy and intense qualities or
ALPHALICIOUS
as I like to call it! Yum!
I'm kind of sort of sad that this was just a novella! I really wanted to spend more time with Colton. I can't wait for the next two Washington Triplet standalone installments where we meet Mya's sisters and hear their stories!