4.5 stars! It gave me the good ache!
*ARC provided to G the Book Diva blog in exchange for an honest review*
Holy Hotness! Could Joel be any sexier! I mean really, Ava?! How could she even think about letting him get away!
Ava and Joel were basically acquaintances/ friends of friends until their last year of college. They start off as study buddies and eventually give into the electricity buzzing between them. The group of friends they hang with have issues with topic boundaries and Ava is terrified that everyone will give her a hard time for hooking up with a player like Joel. So, at her insistence they remain in their secret little intense "bubble" for as long as they can until Ava must make the decision to go public with their relationship and move to New York with Joel after graduation or disappoint her parents by postponing her career plans and endure judgment from her friends. Guess what she chooses...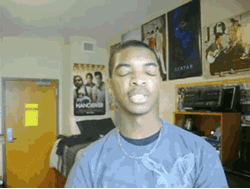 Don't worry, I'm not giving anything away since the book flips from past to present so you know about her choice pretty early on.
8 years later Joel returns to London and she is nowhere near over him. She does her best to try to avoid him and continue on with her life but it proves impossible, especially when she suspects he still feels the same way about her.
This is a true love story and I couldn't put it down! I highly recommend!