4 stars and one of the HOTTEST books I've read in a while.
ARC provided to G the Book Diva Blog in exchange for an honest review*
ENTER BELOW TO WIN AN EBOOK COPY
Wow, Ellis was unbelievably sexy but also someone you don't want to mess with...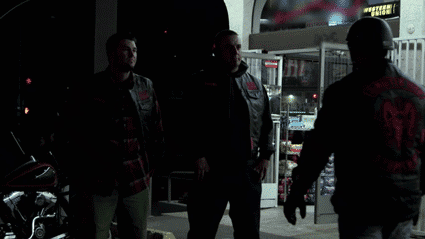 He'll destroy anyone who hurts Ryan and will do it with a smile. I love a strong female character and Ryan was definitely that. It takes a tough chick to be around a bunch of badass bikers and still get respect. We learn that Ryan has a secret which eventually explains some of her odd behavior. Sometimes she was this take no shit kind of girl and then for no apparent reason she'd become this weak and cowering person. It was frustrating at first but eventually it started to all make sense.
A good first novel in the series. Plenty of action, plenty of secrets and plenty of hot sex! I will definitely be following.
http://www.bookdivaness.com/post/88486053889/4-stars-for-her-ride-by-rachel-orman-enter-now-to-win