5 stars! "The Boss has arrived!"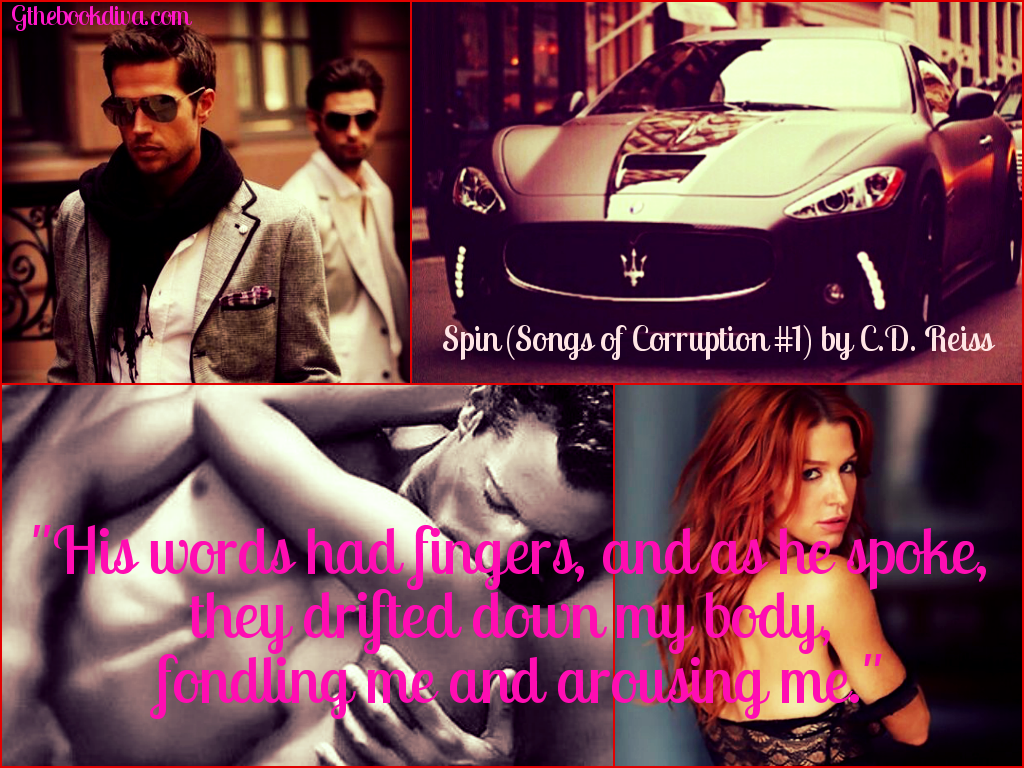 My Captain, My Ruler, My Defender…Spin is all that and then some. Antonio Spinelli aka Spin, aka Theresa's
"Capo"
is exactly my style. He's cool, he's confident and sexy as all hell. He makes grown men quake with fear for simply breathing the same air as him. Spin doesn't have to try hard to be that guy. He just is. I lost track of the times a shaky "Spin" left the lips of cocky underworld a-holes who realized that as soon as they saw Spin, they'd fucked up.
I love instant attraction, that irresistible charge you feel when a soul has met it's mate. Spin's connection to Theresa, his
Contessa
, is undeniable. He jumps right into a confrontation she and her sister are having with a guy outside of a club. Spin doesn't hesitate to rough the guy up…a lot…
"Say. You're. Sorry." Spin said through his teeth…
Bang....
"I'm sorry!"
"Do you believe him, Contessa?" Beautiful. Even beating the hell out of some guy on the hood of a Porche. -Theresa
Oh my. Yes he was!
As sexy as he is there is also something heartbreaking about Spin. His lives dangerously, violence and corruption are an everyday part of his world. He soon realizes that it's impossible for him to have Theresa in his life and expect to keep them both alive.
"You're going to get me killed." He ran his fingers over my pussy roughly. "That make you wet?" -Spin
Will being with Theresa make him soft? Can he risk having his attention divided when the smallest distraction could have him paying the ultimate price.
"You turn me around every time. You're going to make me soft."
"A soft man wouldn't say that."
Something changed in his face. His jaw got tight again. "No, a soft man would." He grabbed my hand. "I'm taking you now, Contessa. And not gently."
I think my favorite part besides how Spin can make any girl's panties go poof, was how strong Theresa was. She knew what she wanted and she wasn't about to let Spin get away from her.
He leaned into the door. "Contessa. Drive."
"I want you."
"I heard you."
It takes a lot of guts to go after a man like Spin. This chick rocks! There were no hesitations, no insecurities, no what-ifs, just full steam ahead for Theresa.
It is a rare thing for me to find a main female character I feel is worthy of the male lead. These two are perfectly matched!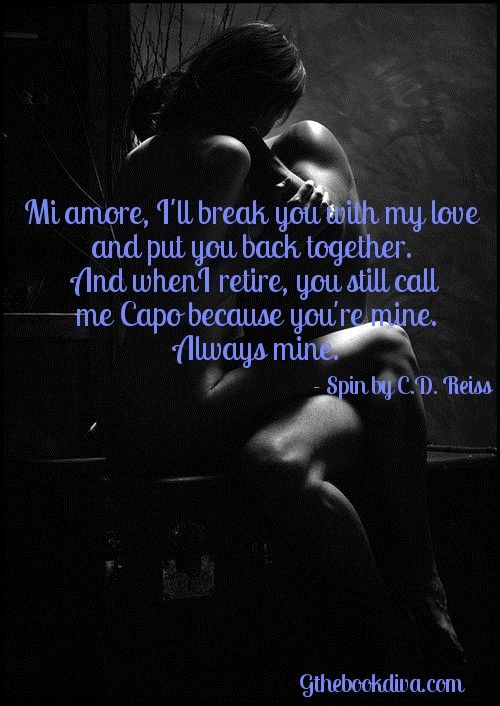 I look forward to more! More! More! I also hope for some of Spin's POV! I would love know what goes on in his gorgeous head!
ARC kindly provided by author to G the Book Diva blog for review.