5 stars! Behind His Eyes-Truth was everything I wanted and more!
I'm usually not a big fan of alternate POV releases on books I've already read. It often feels like the same book all over again with only slight differences. The BHE installments are so worth it, especially following the Consequences series where there were so many twists and turns. I learned so much from these and it answered a lot of my lingering questions. Any time you can get into the head of a man like Tony Rawlings, it is a gift. So for that I say to Aleatha...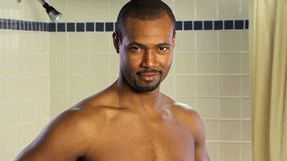 During the Consequences series we got to know Tony Rawlings and the mind f*cks he became notorious for. Tony gave us all countless reasons to despise him. I know I did from the instant Clare woke up in the suite. I hated him and wished for his death. Then he lured me in, I sort of felt sorry for him then I hated him again...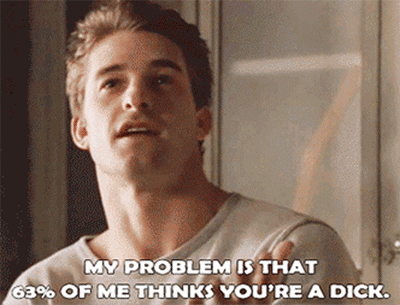 ...yet the remaining 37% of me loved him
desperately
!
Behind His Eyes Truth is written completely from Tony's POV whereas Truth (the original version was from mostly Claire's POV). Being in Tony's head was exciting, frustrating and reaffirming all at the same time. We learned more about the motives behind his games, how he rationalized the consequences he handed out, got the inside scoop on his plans with Catherine, and that sadly he wasn't as innocent as I wanted him to be. It turns out that many things were as they appeared but nobody thought Tony was perfect…right?
"Then somehow in this totally screwed-up world, when all was said and done, she'd taken him back."
My favorite part was discovering how genuine his love for Claire was and how early on it began. This was a fact I wasn't sure I believed until he confirmed it himself. Another favorite was how important the contents of his "envelope" and what it symbolized became to him.
"He just knew, for the first time in his life, Anthony Rawlings was willing to risk public scrutiny to have what he wanted most. What mattered to him above anything else—the contents of his envelope. The problem was making her realize that."
Letting his grandfather's vendetta go and earning Claire's love and trust became everything to him.
"Standing beneath a canopy of vegetation was his dream, his life, and the contents of his envelope."
He vowed not to manipulate or coerce her, he wanted her to want him completely and without reservation. Yes, Tony was still Tony, but a better and more irresistible version.
"I'm sorry."
Their tongues united and her radiating warmth pulled him closer. Breaking their seal for only a second, Tony replied, "No, I'm sorry."
And sometimes that's all it takes…
Behind His Eyes: Convicted is next and I can't wait!!
Visit my blog at www.gthebookdiva.com to enter for a chance to win a signed copy of BHE Truth!
http://www.gthebookdiva.com/post/80084685602/blog-tour-stop-and-giveaway-behind-his-eyes-truth-by