4 Sexy Stars!
***ARC provided by author for an honest review.***
"Have you ever heard that sex sells?" I nodded. "Well, I'm the supplier."
Sex definitely does sell and pays pretty well in Vegas. Finnley Felton is a very rich man because of it. He drives an Aston Martin and lives in a fancy mansion but underneath it all he's really just a glorified pimp with a pretty face and a designer suit. (as you can tell, I didn't care for him much...at first...)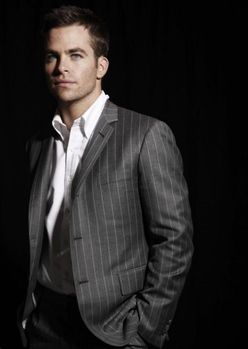 "That accent and messy hair combined with bright green eyes made him look deliciously dickish in every sense."
Yep, Finnley is an asshole. No way around it! He unapologetic about what he does and how he does it. Girls can either take it or get the hell out of his sight.
"You're such an asshole."
"That's Mr. Asshole to you."
I pulled up my big-girl-who-just-had-an-orgasm-in-her-bosses-office-panties and swooshed my messy curls to the side as I buttoned my pants."...Fucking asshole, asshole, asshole!
Over the course of the book I could not figure out why in the world Jennifer agreed to work for Finn. She didn't need to. She'd had a little money in the bank, a college degree and ambition. In the end I categorized it as one of those stupid decisions we've all made when feeling young and invincible. Having no clue how those choices will change and often damage you life later on. Finn was also very convincing, hell, I might of signed his contract too.
"My hormone, not whore moans, went haywire!" OMG, I loved that!! And there was definitely a lot of that going on!
I really dug the ending of this book. It gave me food for thought and really changed my opinion of Finn. I am really looking forward to book two. I can't wait to see where they go from here.