4.5 stars
My song for Beck: Bloodstream by Stateless
Favorite Excerpt:
"Do not shower. I want to know that I'm still inside you when you walk down those stairs and sit down at the table. When those assholes are sitting in the same room with you after just seeing what is mine, I want to know that I'm still all over your sweet pussy."
HOT DAMN!!
My favorite thing about Harper Sloan's series is that her men are all hot alpha caveman-types who love their women completely. Some girls like to be hauled on to her man's shoulder and be carried to bed! *me, me, me*
Beck is the third book in Sloan's Corp Security series. With each book we get a chance to know and fall in love with all of the guys. We've seen bits and pieces of Beck and Dee's story in the last two book and finally we got to behind all of the heated glances and forlorn expressions.
I love that Beck falls for Dee instantly and hated that Dee held him at arms distance for so long. Yes, she had a lot of issues to deal with as we find out over the course of their story but I wish she would have let him in sooner. Of course this wouldn't be a Corp Security if there wasn't a bad guy and a gun fight! I loved the suspense and never knowing just when the other shoe would drop and...it definitely did...big time.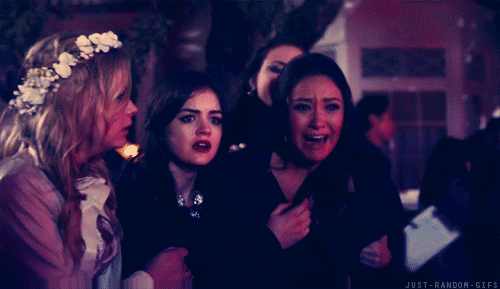 A terrible day...
I am such a fan of this series and I can't wait to read more about these amazing men and the women lucky enough to capture their hearts!
Why not 5 stars?
I thought a long time about this and I think it's because Dee was so fragile at times that it didn't make any sense to me. It got to be a little too much and it made me not care for her as much. Luckily Beck was there to make it all better for both me and Dee!