5 "heart healing" stars!
"As long as I remain breathing and my heart continues to beat, I will fight for you."- Luke
I liked Luke so much better after reading this! I really felt that we were forced to accept him as the better choice because of Kyle's issues. Even still, I remained Team Kyle. I wanted him with Emmy not Luke. But after reading Worthy of Redemption I understood why each were better off not together.
In Worth the Fight we get to hear Luke's POV starting from the moment he met Emmy and his instant attraction to her. Just the retelling of the part when Emmy breaks his heart and the pain of hearing the thoughts behind his hateful words to her. I mean ouch!

And how he would do anything to fix things with Emmy and make her love him again. Swoon!
"Emmy, you are... life, my life, and without you I am dead. Please don't ever leave me heartless, breathless and lifeless again. "- Luke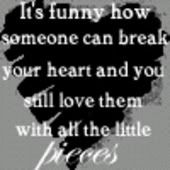 I enjoyed his perspective. Luke is crazy hot! I had to take breathers after a few of the sex scenes, they were that intense!! I just couldn't get enough of how much he loved Emmy and the kids. I also realized that Luke was a sneaky bastard too!! He had a lot going on that Emmy didn't know about. Overall this book was much needed. I got the closure I needed with Luke and Emmy and their future looks good.
"We fought for each other and our lives together. We are worth the fight."- Luke.
And they went all 12 rounds!! "Worth" the read!!