5 Stars doesn't even seem appropriate!
How many more raving reviews can I write about Kristen Ashley's work? I just...can't even...explain! LOVE LOVE LOVED Deck!! It was everything I wanted and more. The Colorado Mountain series gives my heart pure joy!
This is me when I'm about to start one of her books...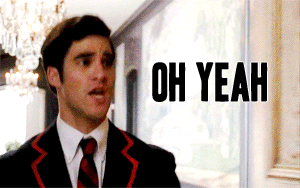 At this is me at the end...
Sometimes I don't even know what to do with myself afterwards. Major hangovers usually follow!
JUST READ THIS SERIES!