4.5 stars for achieving an evil yet awesome villain combo!
*ARC provided to G the Book Diva Blog in exchange for an honest review*
They call him Black Horse and he is pure evil. He has committed unimaginable crimes and caused terror no one should ever endure...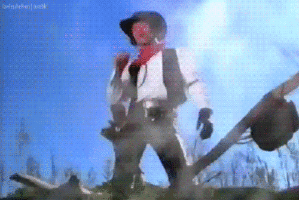 He's like a cowboy-ninja! A dastardly villain and sneaky as hell!
He's impossible to catch and even harder to kill. This is why he is one of my favorite bad guys! Is it wrong that I was pulling for him to survive each time just to see if he would? Go, Black Horse, Go! LOL!
The story was very dramatic. I could picture a dusty town with tumble weeds rolling about, gun fights, bar fights, and mechanical bull riding waitresses. It ran almost like a movie in my head! I liked the rest of the characters well enough, Colt and Averi steamed things up... but Black Horse is the one who kept my interest. Although the nature of his crimes are very dark and psychotic, I couldn't help but find humor is some of his actions.
All I want to know is will the Legend of Black Horse live on...we shall see...