3 stars. It was an OK read. I really wanted things to hurry along and it seemed to take forever to get to the good stuff.
I know this is really an ugly way to feel but I thought singing very cliche jazz songs through the walls to each other in a public shower was cheesy. It would have been believable if this were a Broadway play where it's totally cool for characters to burst into song. I actually felt a little embarrassed for them yet at the same time my mind is going "Why? Why can't people do that? How come it's not cool?" Cause it just isn't, I guess. I kept expecting people standing outside to be like...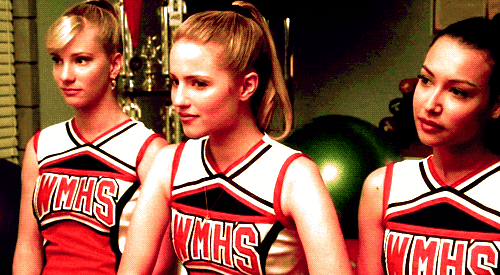 The person I actually felt sorry for was David. He was right, she never spoke up and so he had no idea that he was doing anything wrong.
#TeamDavid.
Weak and fragile females are a major pet peeve and Ella was all of that and then some. While I thought Cole was a pretty cool guy, he wasn't for me either.
In the end it was a decent read if you just go with the flow, stay on the surface and try not to dig too deep. Another case of "It's not you, it's me" type of book.